<!content starts here>
Choir
---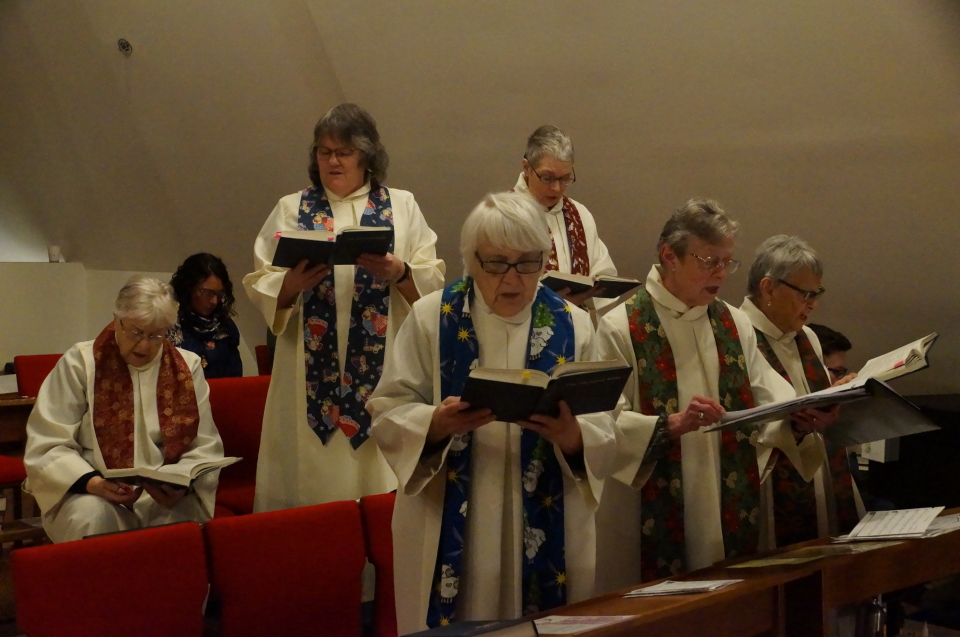 A wonderful way to build and sustain community at St. Andrew's is joining with others to share our musical gifts. Our choir ministry is open to anyone who enjoys singing. Ability to read music is preferred but not necessary.
Our season begins with the fall Creation Season and continues through Pentecost Sunday in the spring following the liturgical calendar. We sing at least one special piece every week during the 10am service, lead congregational singing of hymns, service music and psalms as scheduled and usually participate in processionals. Currently we welcome our children to join us once per month for a special musical offering.
Rehearsals are Wednesdays 7 - 8:30pm and Sundays at 9:30am.
Although singing through the whole year together is a wonderful way to support our music community and contribute to the spiritual life of the church, joining us for the Advent/Christmas season or Lent/Easter season is an option.
Singing with and for others is a way to express our love of God and each other through the gift of music, a gift we have received and a gift we passionately share with our faith community. Our choir is a ministry of service integrated into the liturgical life of the church. <!content ends here>